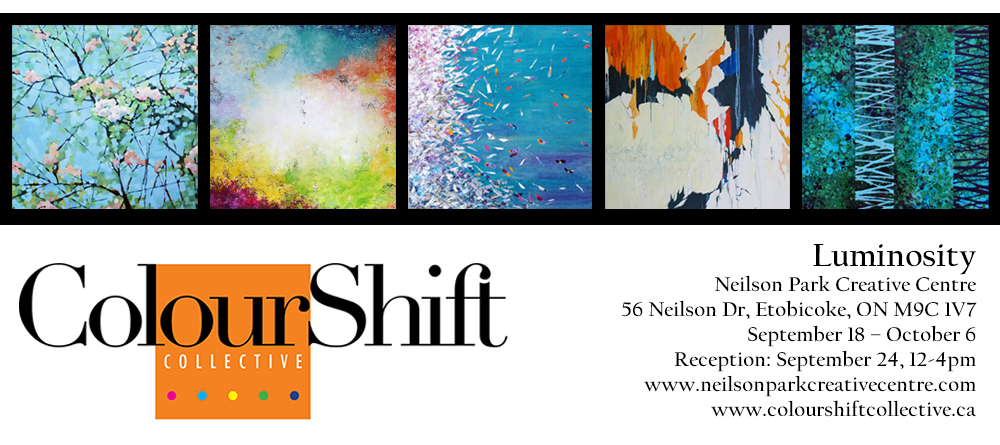 "Luminosity - Explorations in Colour and Light" 
"I believe that there is

luminosity

hiding in the shadow of the mundane. And things that hover at the periphery of our vision. If that's magic, then I believe in it." ― Natasha Mostert
The ColourShift Abstract Art Collective is a group of artists committed to interpreting the world around them and imagining it in new and different ways. As abstract painters we seek to convey through colour, a sense of magic and
luminosity
. Thin veils of oil draped over sketched thoughts and traces of memory. Thick impasto blocks of pigment scraped onto the canvas to tell a sort of visual narrative. Whether dappled light through abstracted leaves, filtered rays through a murky ocean, or purely abstracted shadows on flat colour planes, for this exhibition we seek to portray the luminous. We each use colour and line to convey energy, motion and if successful, a brilliant sense of light. Whether from within, reflected, or from an external source, our paintings seek to explore light in all of its brilliant forms.
56 Neilson Dr,
Etobicoke, ON
M9C 1V7
Reception: September 24th, 12pm - 4pm